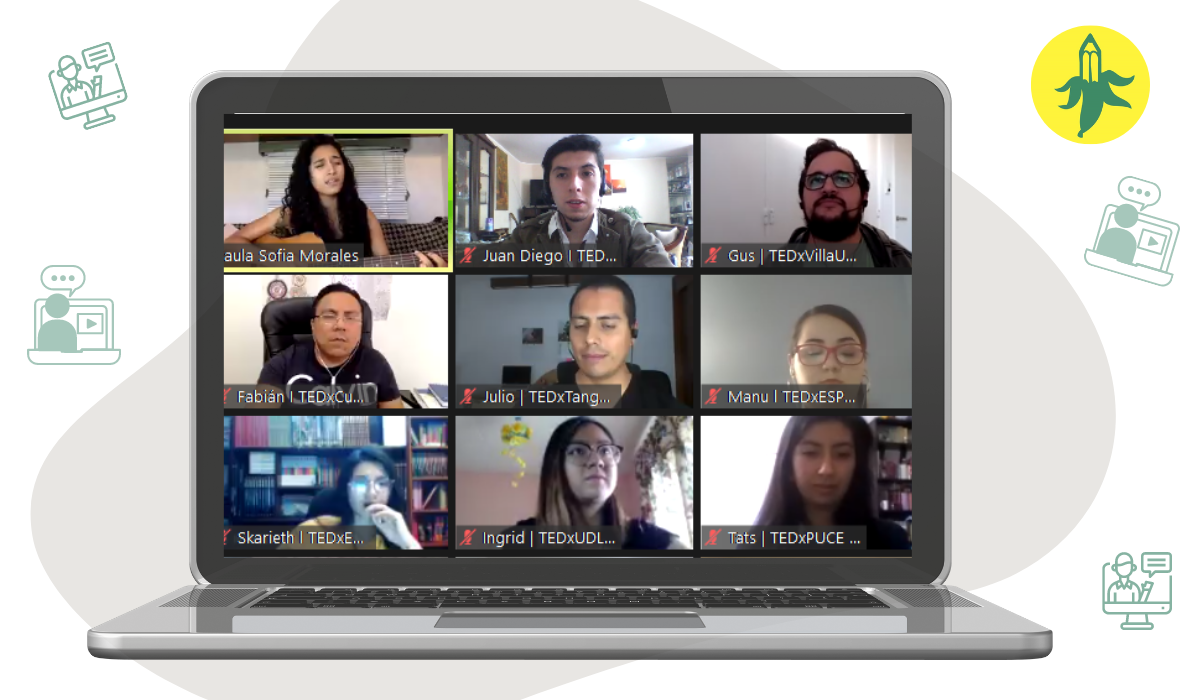 Would you like to learn Spanish from your office, the comfort of your home, or while you going to the job?. At Banana Spanish School, we offer you the possibility of live a new language and learn about the Ecuadorian culture with Spanish classes online
We have native teachers with more than ten years of experience teaching Spanish Classes online, for this reason, our classes are according to the needs of each student. 
Courses range from basic to advanced, so whether you are a complete beginner or have been studying Spanish for years, we will provide Spanish instructions at the right level for you.
Advantages of taking Spanish Classes Online
Learn Spanish from your home or office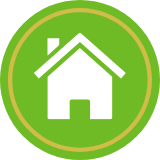 Flexible Schedules according needs of our students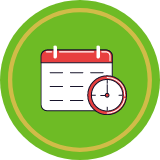 Personalized classes according to the student´s interest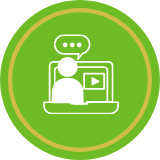 Our Programs
General Spanish Course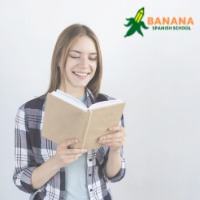 -Beginner Level (A1, A2)
–Intermediate Level (B1, B2)
–Advanced Level (C1, C2)
Spanish for children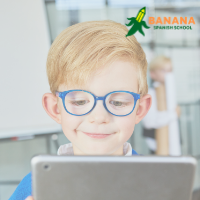 Children have particular needs, not just in the simplicity of vocabulary and grammar, the most important issue is the teaching style. We have Spanish teachers dedicated to teaching kids.
DELE Exam preparation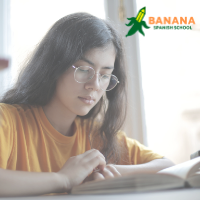 The DELE exams are official
qualifications which have permanent validity.
They certify the degree of competence
and command of the Spanish language and
are awarded by the Instituto Cervantes.

Medical Spanish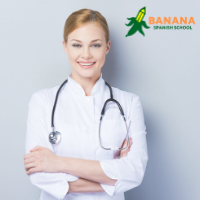 This course is designed for doctors, nurses and
others who work, or intend to work, in the
Medical sector.
During the course, our medical Spanish students
will be provided with materials and activities, to enable them to understand and use Spanish for Medical Professionals.
Spanish for travelers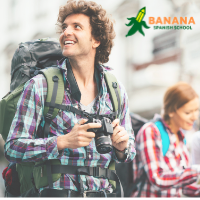 If you want to travel around Latin America
and meet many Latin American friends,
this course is for you.
The main objective of this program is you learn
vocabulary that is used at the airport, in a restaurant, in the taxi, or when you are going to book a hotel.
Spanish Club conversation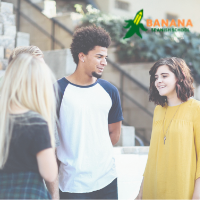 Finally, as an additional service, we offer you the opportunity to practice Spanish with other students
who have the same Spanish level for free.
Classes are normally done once a month through zoom although it depends of the availability of our students.
If you are interested in some of our programs, register in the following button.
Meet our teachers
Nancy Rosero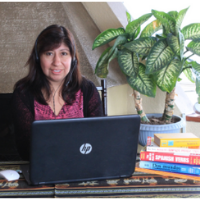 -Holds a Bachelor´s degree in Spanish and Literature.
–She has nineteen years teaching experience.
-She enjoys reading and cooking traditional ecuadorian meals.
Arturo Castillo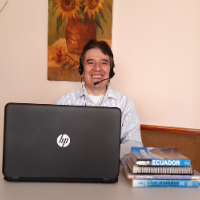 -Holds Bachelor´s degree in Engineering and a Diploma in teaching Spanish.
-He has sixteen years teaching experience.
-He enjoys teaching Spanish in order to talk about different problems, economies, politics and socialities of other countries
Karina Vorbek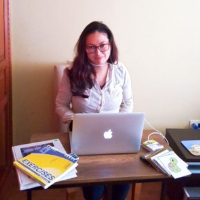 -Ecuadorian Spanish teacher for more than five years.
-She enjoys teaching foreign students about the Ecuadorian culture and she loves the cultural exchange.
-Karina is a teacher who loves to make friends and talk about geopolitical problems.
Some testimonials from our students
Jay Block (United States of America)
---

I have been studying with the banana school for the last 9 months and I am so happy that I have. My Spanish has improved dramatically. I was terrible at spanish in high school but they have made it enjoyable and challenging and I could not be happier with the progress I have made with my teachers there. I lived in Ecuador for a year and met with them in person and the last 5 months virtually. The virtual classes have been fantastic and we have not missed a beat. I moved back to the United States last month and am continuing my lessons. The quality and value there is no chance I could find anywhere else. I found them by coincidence through a friend. Thank goodness. I have tried other online and virtual schools and this is by far my best experience.

Jess Yeong (England)
---

I have been taking Skype Spanish 1:1 lessons with Arturo for a few years now and highly recommend you do the same! The lessons are completely flexible and fit around when it's convenient for you as well as being flexible and varied in content and style. Arturo is very warm and patient and makes you feel very comfortable during the lessons, enabling you to really immerse yourself in the language, whatever level you may be at, therefore getting the most out of each lesson. I would highly recommend these lessons to anyone wanting to learn or practice Spanish for any reason from conversational practice for a holiday, to studying for an exam!

Charlotte Vercammen (Belgium)
---

I really loved going to Banana Spanish school in Quito! I had the most amazing time there. The teachers are so friendly and they will answer to any questions you might have. I was in Ecuador for three months so I took Spanish classes for three months, this way I could really communicate with the people I met. I learned so much at this Spanish school. Even when I got back home I took Spanish classes via skype ?. My teacher Nancy feels like a friend of me ???

---
Costs and Payment Method
If you want to learn Spanish with native teachers who have experience in teaching languages and also learn about the Ecuadorian culture, you are in the correct place.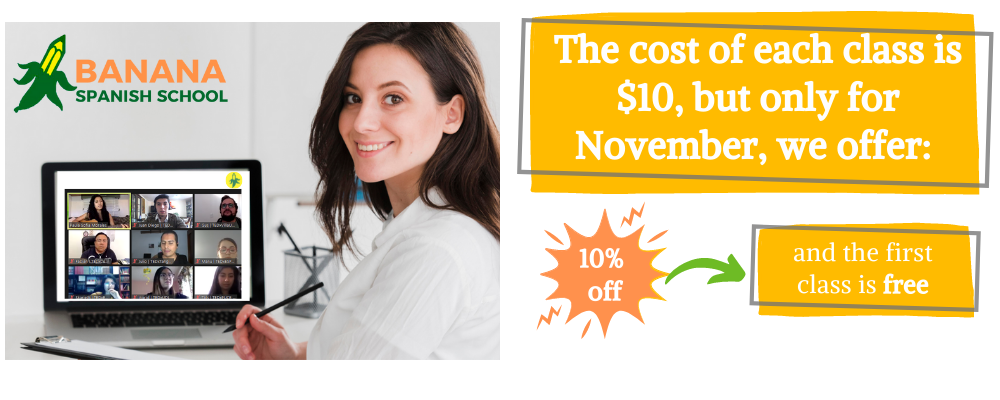 The duration of each class is 55 minutes and the payment can be done through Pay Pal

. In addition, the classes are done through Skype. If you want more information, contact us directly.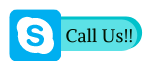 Do not miss the opportunity to feel the experience of living a new language. If you are interested in any of our programs, book or send us a whatsapp message on the icon that is in the lower right part of our website. We will wait for you!!!