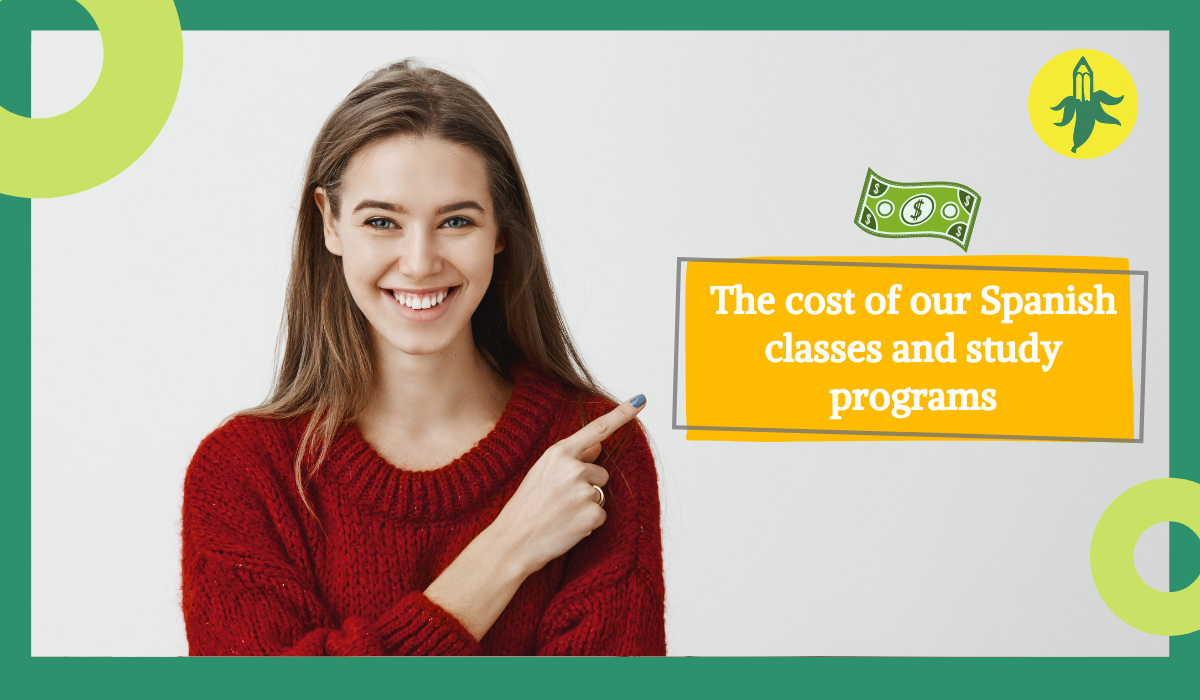 Spanish Classes Online (One to One)
The cost of each hour of class is $10
1

$50
$100
$150
$200

1 y 1/2

$75
$150
$225
$300

2

$100
$200
$300
$400
Face to face Spanish Classes (One to One)
The cost of each hour of class is $8
4

$160
$320
$480
$640

5

$200
$400
$600
$800

6

$240
$480
$720
$960
Spanish classes with small groups (friends, family or partners)
The cost of each hour of classes is $6
4

$120
$240
$360
$480

5

$150
$300
$450
$600

6

$180
$360
$540
$720
Homestay with Ecuadorian family
The price of a family stay is $20 per day. The price includes one private bedroom, as well as the use of the washing machine, breakfast and dinner.
Student Apartment
Banana Spanish School as an additional service, offer you the possibility
of living in our apartment in "La floresta" a neighborhood located in the commercial area of Quito. It depends on availability, you can share the apartment with one or two people.
The price is $12 per day, it includes your own room, internet, basic services (water, electric light), washing machine, and a shared kitchen.
Prices of our Study Programs
$625
$590
$750
$2275
$2200