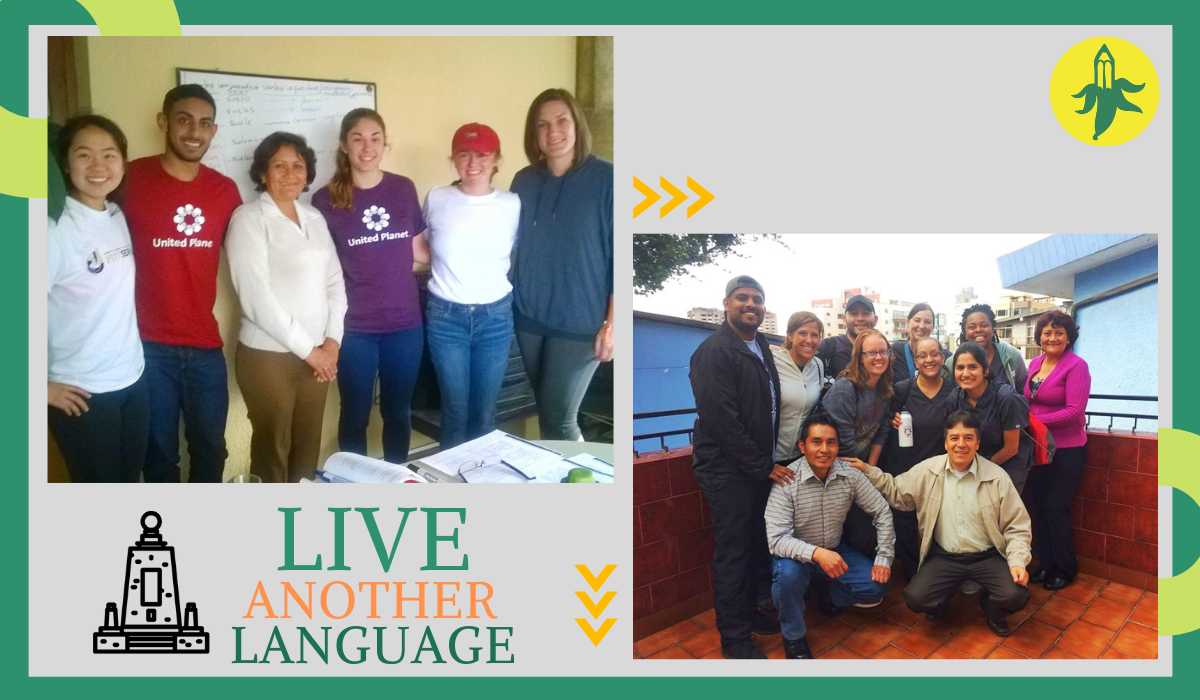 Our Spanish classes are different because we adhere to three simple principles: Affordable prices, expertise, and a positive learning environment.
AFFORDABLE PRICES

:

Because the teachers of the BANANA SPANISH SCHOOL are also the owners and managers, students are charged only for the classes they take, eliminating extra administrative and enrollment costs, as well as costs to middlemen, which are common in other Spanish schools in Quito.

---

EXPERTISE

:

The professors who work at our school are trained professionals with years of on-the-job experience teaching Spanish as a foreign language. We are committed to helping students develop skills in four main areas, including reading writing, listening, and basic conversation.

---

POSITIVE LEARNING ENVIRONMENT

:

A supportive and positive learning environment makes learning Spanish comfortable and pleasant. We believe that students benefit by interacting with their professors as friends, and we provide shared activities such as conversation clubs, dance classes, goodbye parties, traditional Ecuadorian cooking classes, and excursions to make learning more fun.