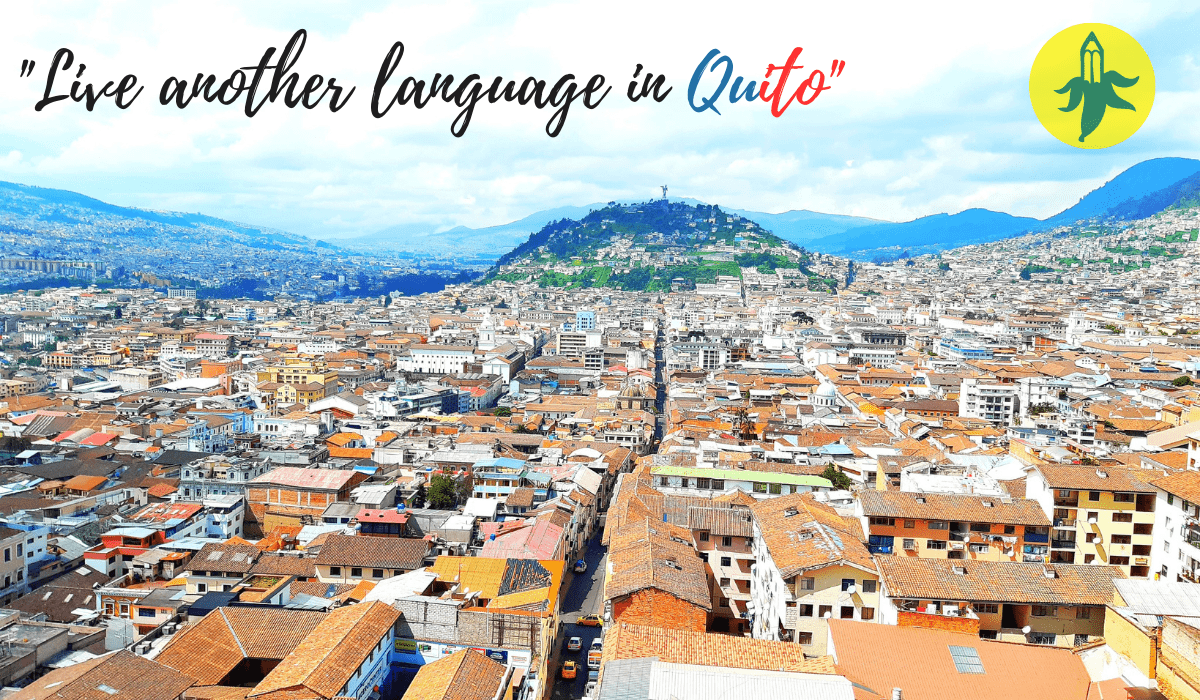 Quito, also known as "Luz de América" or "La Carita de Dios, is the capital of Ecuador and one of the most beautiful cities in South America due to its geographical location (Andean region) and the cultural and gastronomic wealth of this city.
Today, Quito has a population of 2.8 million inhabitants and was awarded in 2019 as the leading destination in South America in the World travel awards.
Why study in Quito?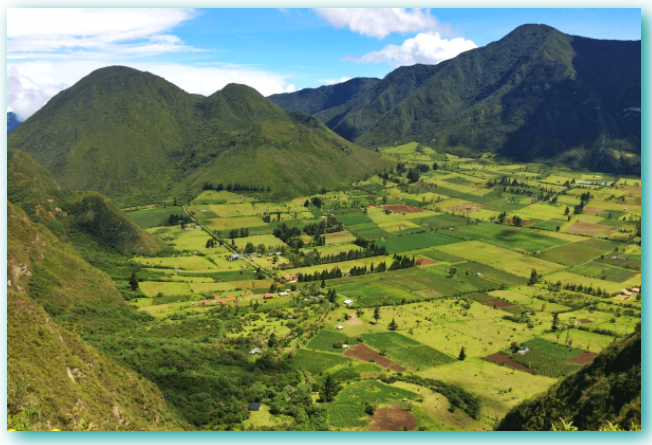 1.The Spanish spoken in Quito is almost without accents, with a clear grammatical structure and easily understood by foreigners
2. In Quito, you can learn Spanish Monday to Friday and on weekends travel to other cities in short time and without spending a lot of money
3.Generally, people in Ecuador are kind and friendly with foreign people.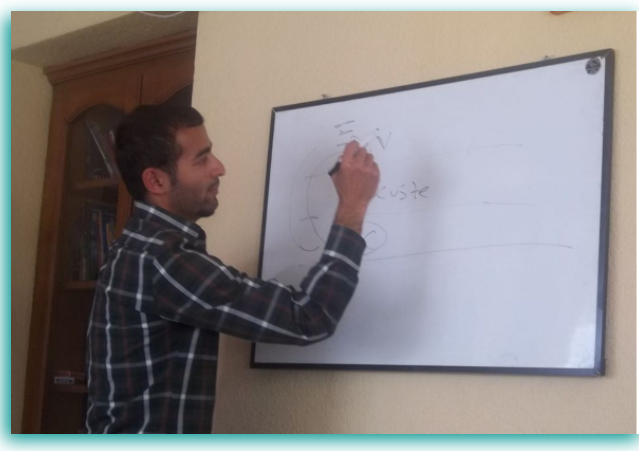 Our courses in Quito
The Spanish classes we offer in Quito, take place in our school on an indivudual basis as well as in small groups of two to four students.
The daily schedule is flexible, ranging from four, five, or six hours per day depending on the needs of students. Classes include lessons in grammar, reading, vocabulary, writing, and conversation all complimented by audio, video, and internet aides.
Students wishing to spend six hours per day in classes will be assigned two different teachers, one for the first four hours in the morning and one for two hours in the afternoon.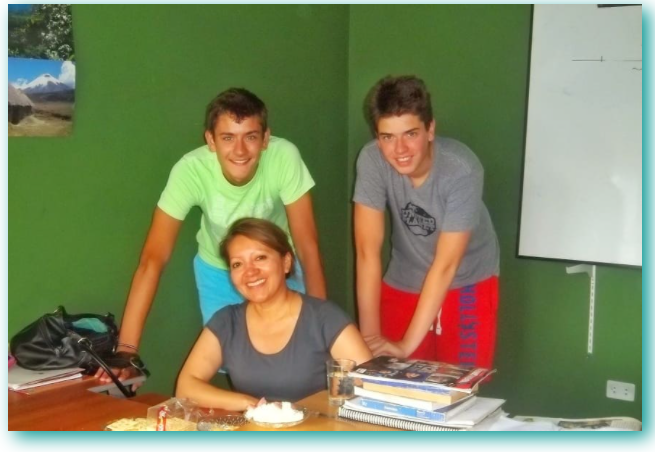 Our teaching method
Our courses include current subject matter such as the economy, social sciences, and current national and international politics.
We know that each student has their own needs depending on the Spanish level they have or what they want to learn.
For this reason, we offer intensive classes for students coming to Quito to work as volunteers, also for travelers, doctors, nurses and for those preparing for their DELE exams.
Our Schedules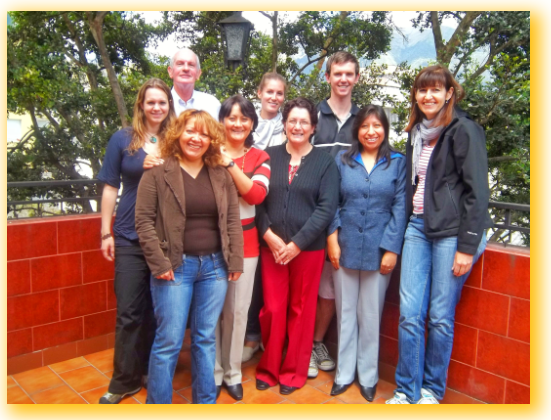 Classes are 55 minutes long, starting at 8:30 in the morning and ending at 12:30 or 1:30 in the afternoon. There is a 20 minute break at 11:00am. For a 6-hour daily schedule, class ends at 3:00 in the afternoon, and there is an additional 30 minute break at 12:30pm.
Afternoon classes have a flexible schedule, also we work at night until 8 p.m
Banana Spanish School is waiting for you in Quito to learn Spanish with native teachers and feel the experience of cultural exchange!!!
If you are interested in Study Spanish in Quito book or send us a whatsapp message on the icon that is in the lower right part of our website.
Additional Services
Lodging in Quito
Students can arrange to stay with Ecuadorian families who will provide them with their own private bedroom, as well as the use of the washing machine, breakfast, and dinner as desired (home stays are flexible and meals and other services can be negotiated to meet student's needs).
For more information about the cost of a Home Stay with an Ecuadorian family, you can check the website prices.
Banana Spanish School Apartment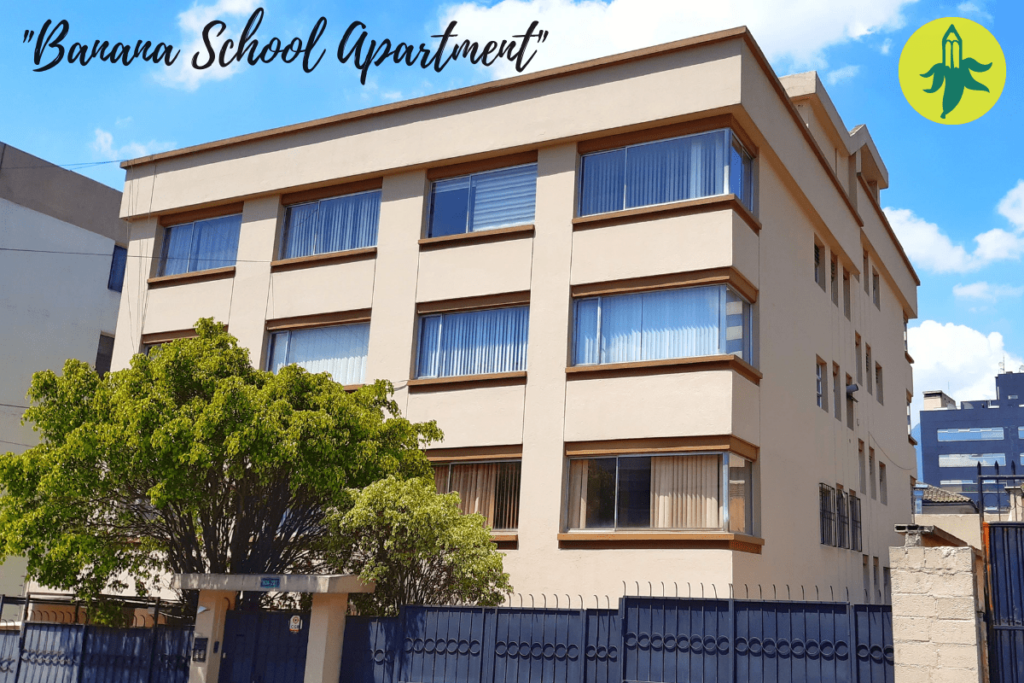 Our Apartment is located in the central part of the city, specifically in the La Floresta neighborhood, a quiet and comfortable area to live.
Near the area, there are supermarkets, banks, Ecuadorian food restaurants and international food such as Mexican, Italian or Japanese. The Apartment has 3 bedrooms, a living room, a dining room, a kitchen, a full bathroom, and a shared bathroom. Depending on availability, you share the apartment with one or two people.
In addition to this, you have a kitchen, washing machine, refrigerator, high-speed internet, and all the basic services (drinking water and electricity).
Check our gallery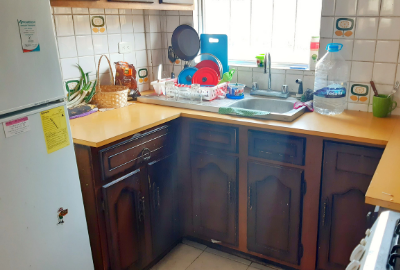 If you are interested in living in Banana School Apartment, you can send us a message in WhatsApp on the icon that is on the lower right part of our website.